96 Agri Sales is your water application headquarters. If you want to conserve your water resource and improve your crop production, 96 Agri Sales will work with you to provide a solution specific to your farm and your individual needs. Reaching water application efficiencies of 98% is very possible utilizing today's products and technologies. A recent publication by the Texas Agri Life Extension correctly points out that water application in every furrow or every other furrow close to the ground with as little water placed on the leaf surface and exposed ground surface will result in a highly efficient water application method. 96 Agri Sales can set up new equipment or retrofit existing equipment.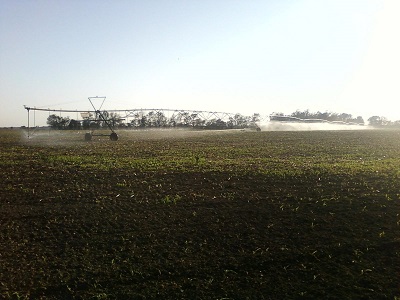 See the difference? Don't let the wind and heat rob you of YOUR water!
Mention this picture to one of our salesman and receive an additional 5% off on parts on a complete drop conversion.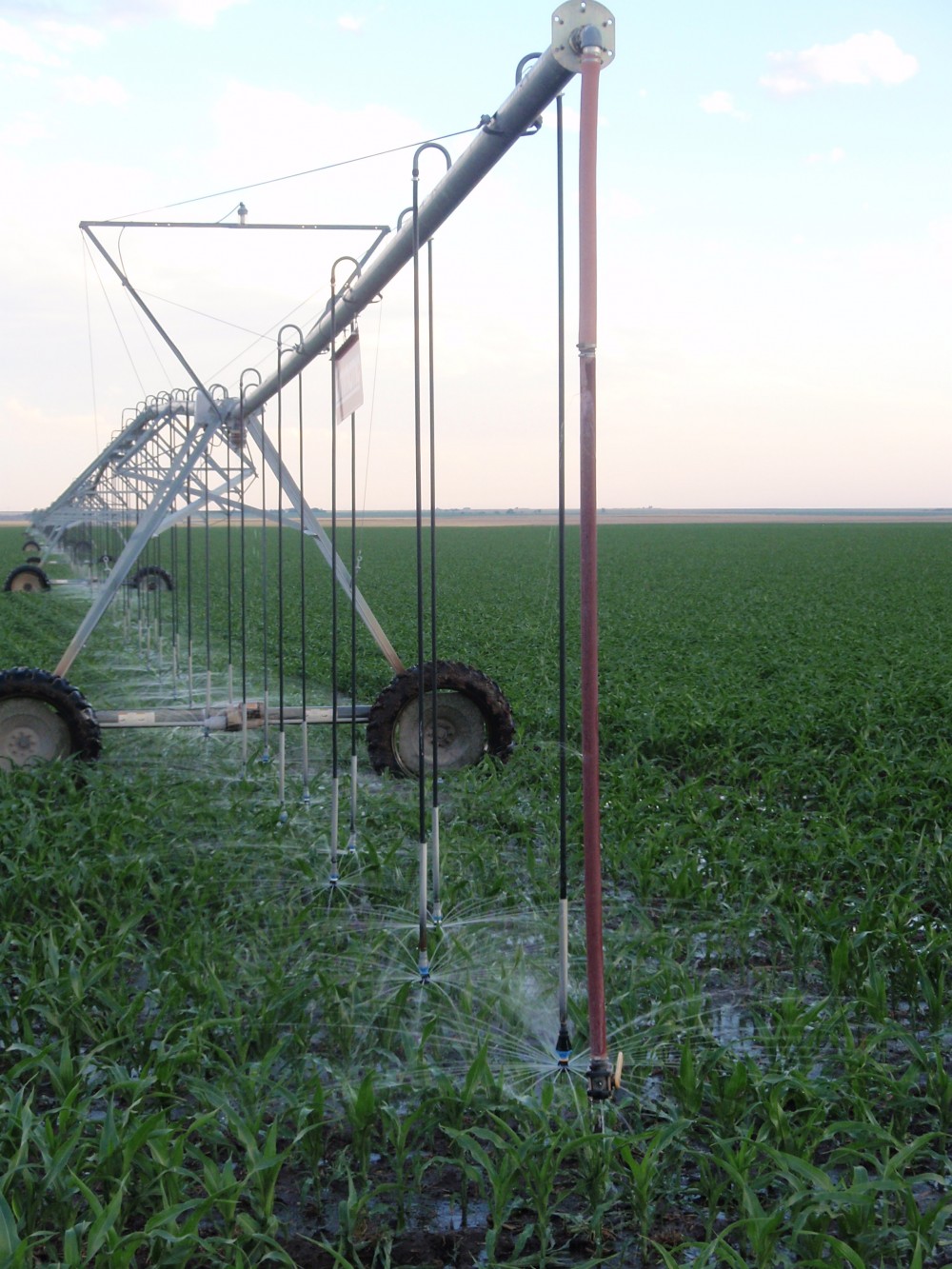 Low Drift Spray Nozzles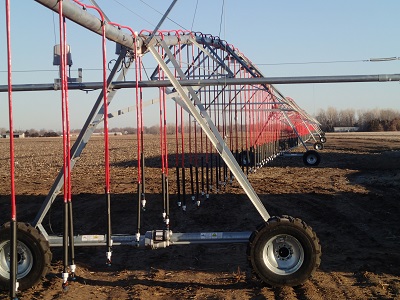 Decrease your watering time by up to 30%.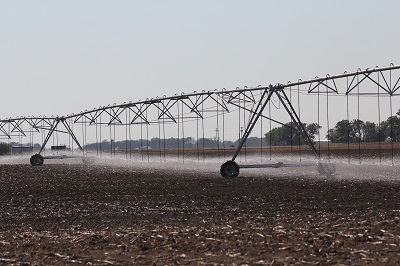 Cut your fuel cost by up to 30%.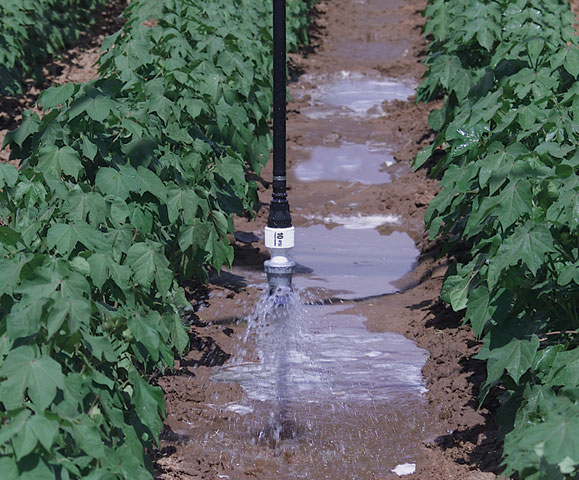 LDN LEPA Nozzle